I don't think people understand how rare kindness and charity are. Most of the Third World, as we politely call non-white places, is charcterized by monstrous cruelty and callousness.
Mindweapons in Ragnarok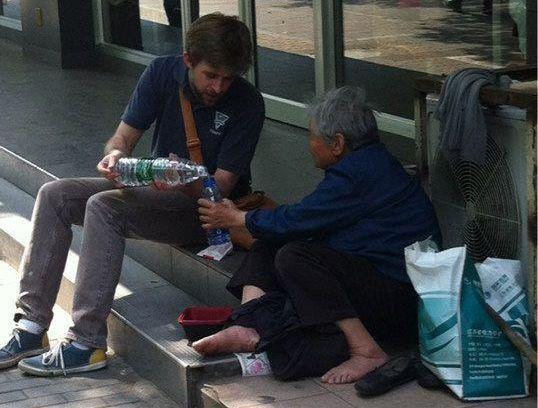 Will a world with fewer people like Jason Loose be a better place? I know, I know, liberals in their last stages of denial still claim that genes don't influence behavior, that Jason Loose could have been African or Hispanic or . . . Chinese? The Chinese themselves admit that Loose's behavior is highly untypical in China — so much so that curious Chinese people photographed the above encounter, posted about it on the Internet, and made an Internet celebrity out of Jason Loose. He may as well have been a Martian.
Which is why I ask a wider circle of people than my usual comrades — please rethink your advocacy of White genocide. If you are an indifferent bystander, please stop bystanding and stand up for us! You'll be a hero. I know there's a very enthusiastic pro-White Filipino kid on youtube — good…
View original post 12 more words